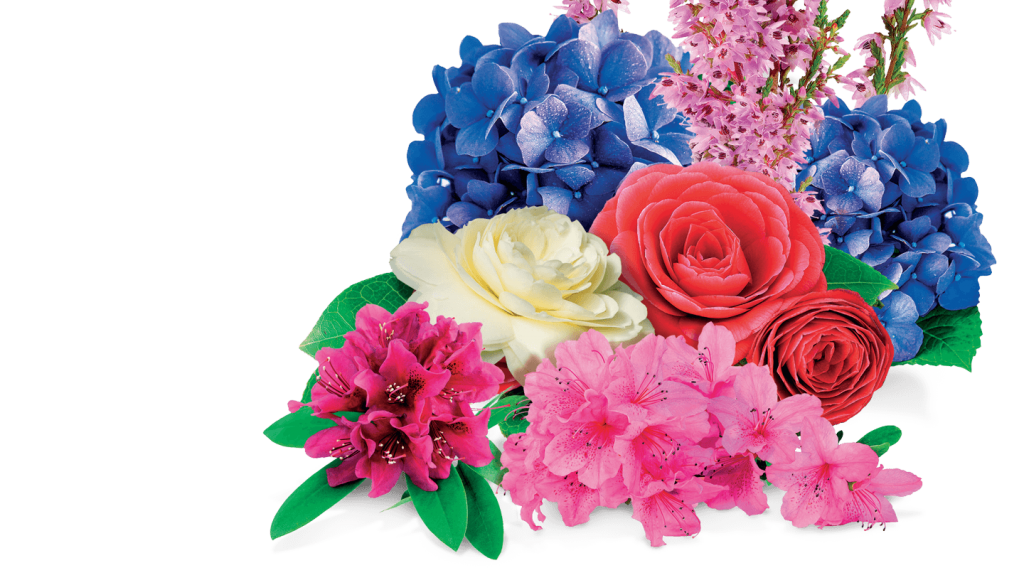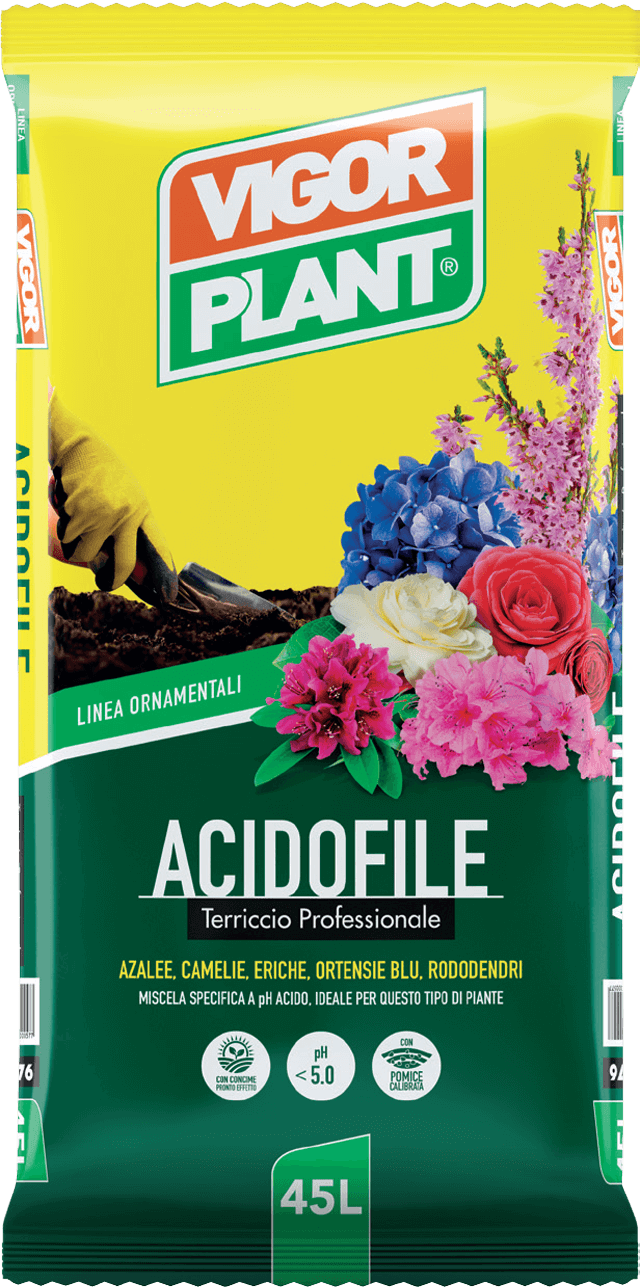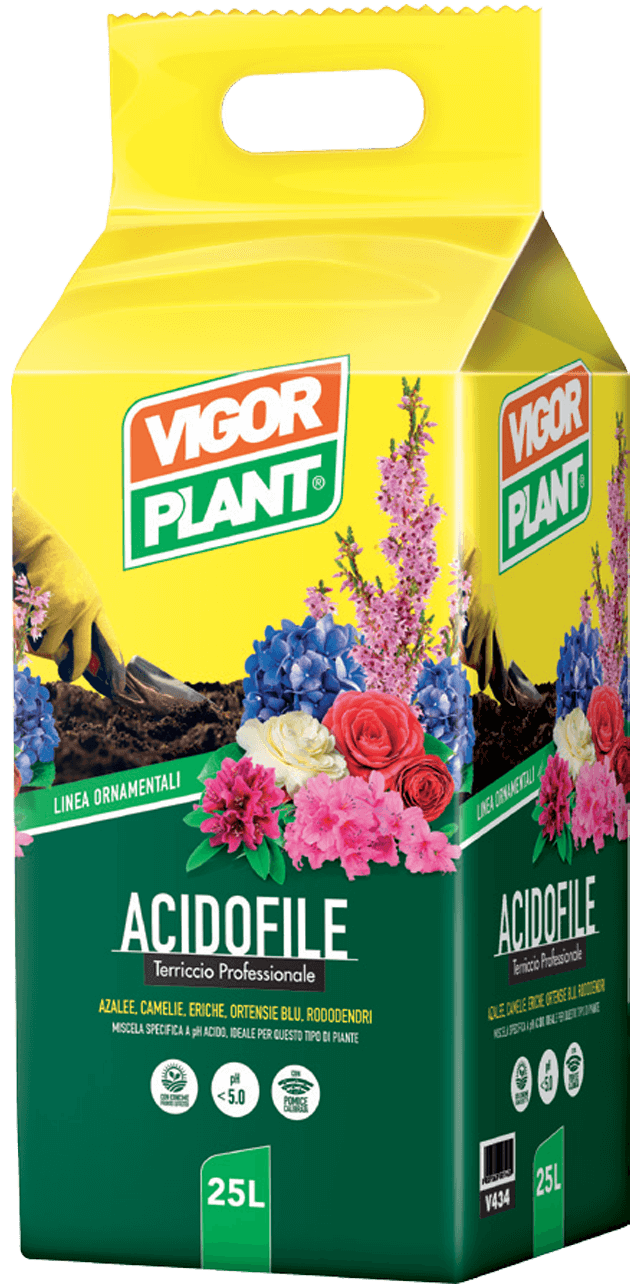 Acidofile
Azaleas, camellias, heather, blue hydrangeas, rhododendrons.
The mixture of white structured peat, medium humified Irish peat, EcoFibra®, coir fibre, and pumice give this substrate high porosity while maintaining excellent water availability. The low initial pH and medium humified peat support vigorous development of the root system and counteract the negative effects of hard water. The basic fertilization lasts 3–4 weeks. Following this, continue with fertigation or use a complete fertilizer for acid-loving plants with an 8–9 or 12–14 month controlled release.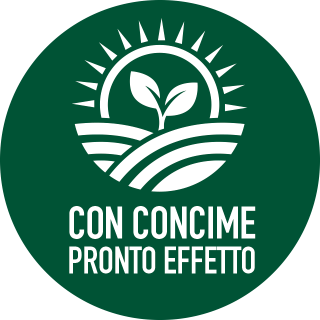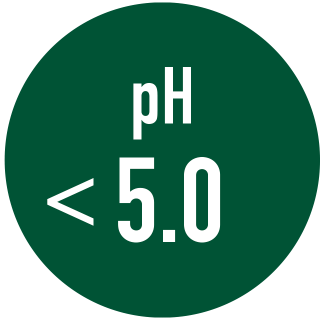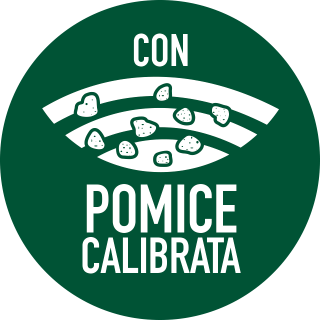 READY-EFFECT FERTILIZERS
This soil is enriched with a particular combination of ready-effect nitrogen, phosphorus and potassium-based fertilizers, which are able to offer an indispensable boost to give vigor to the root growth phase.
pH lower than 5,0
Acidophilic plants have one peculiarity: they fail to develop properly unless in the presence of an acid pH. This factor puts the plant in the best conditions to grow strong and vigorous.
CALIBRATED PUMICE
This material ensures high porosity, also favouring drainage and a uniform distribution of water, while avoiding water stagnation.
Composition
Irish peat
White sphagnum peat moss, 0–30 mm
Brown peat
Coir fibre
EcoFibra®
Pumice, 3–8 mm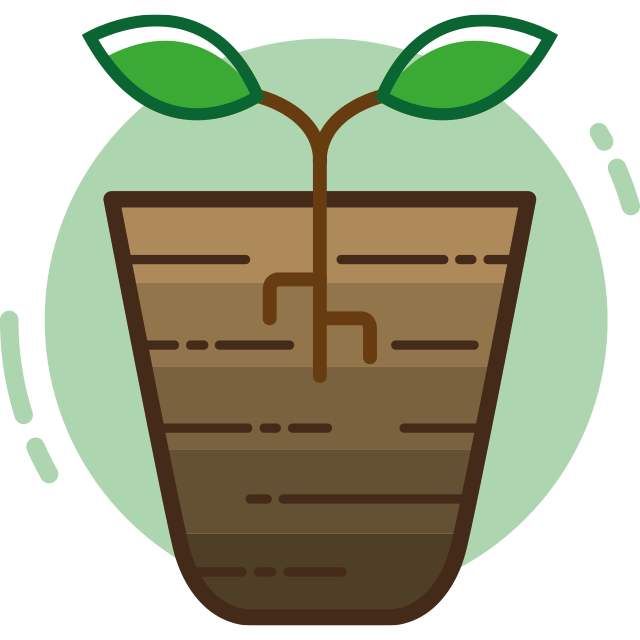 Fertilization
NPK compound mineral fertilizer + microelements
Characteristics
Packaging