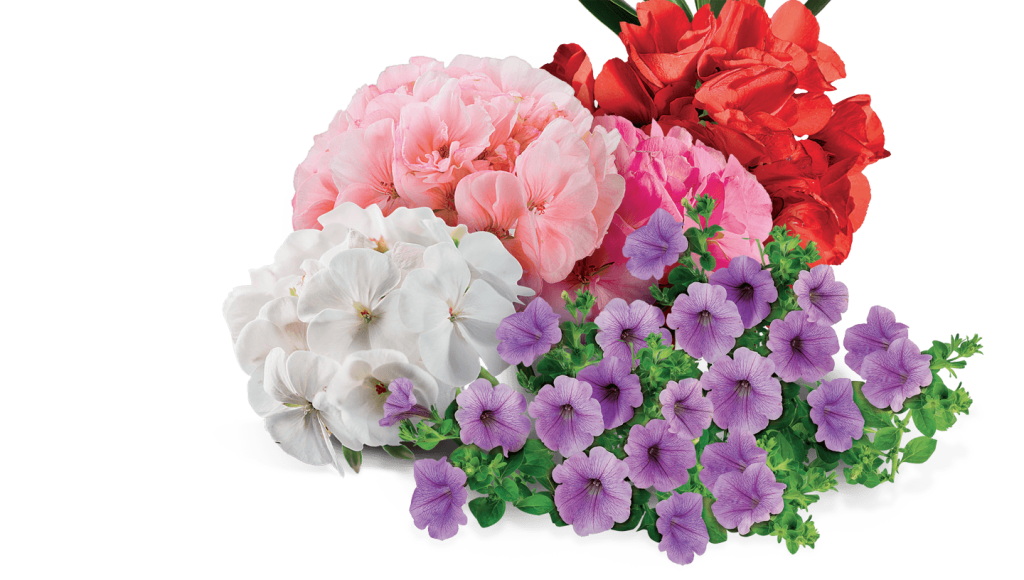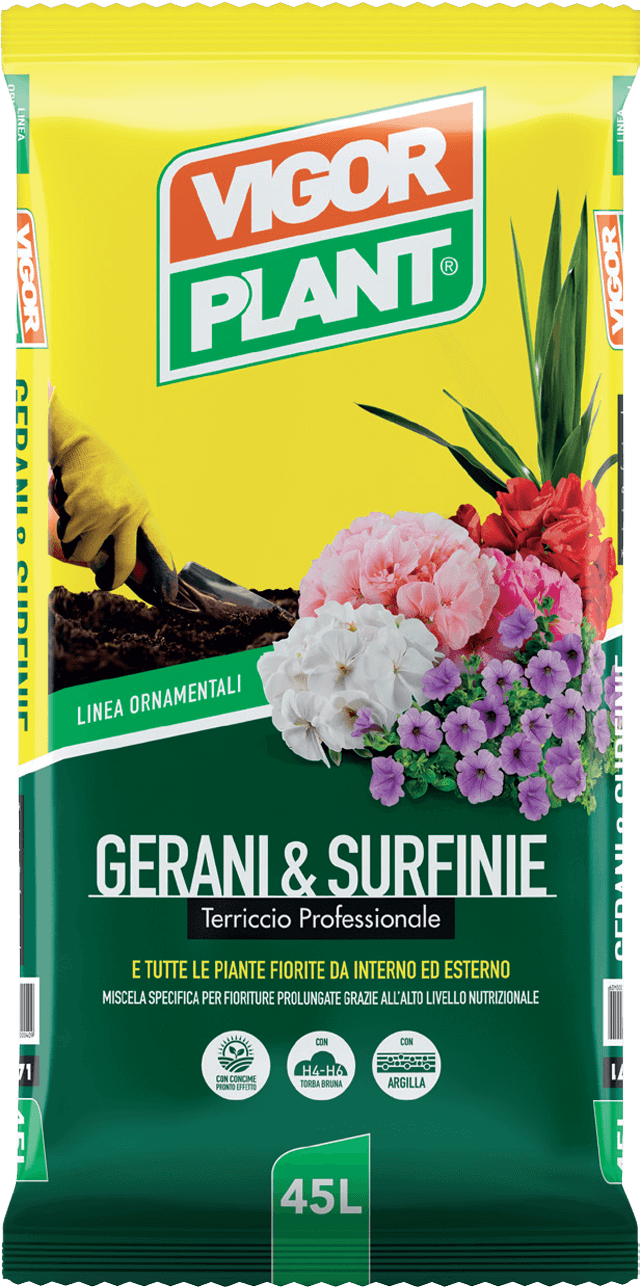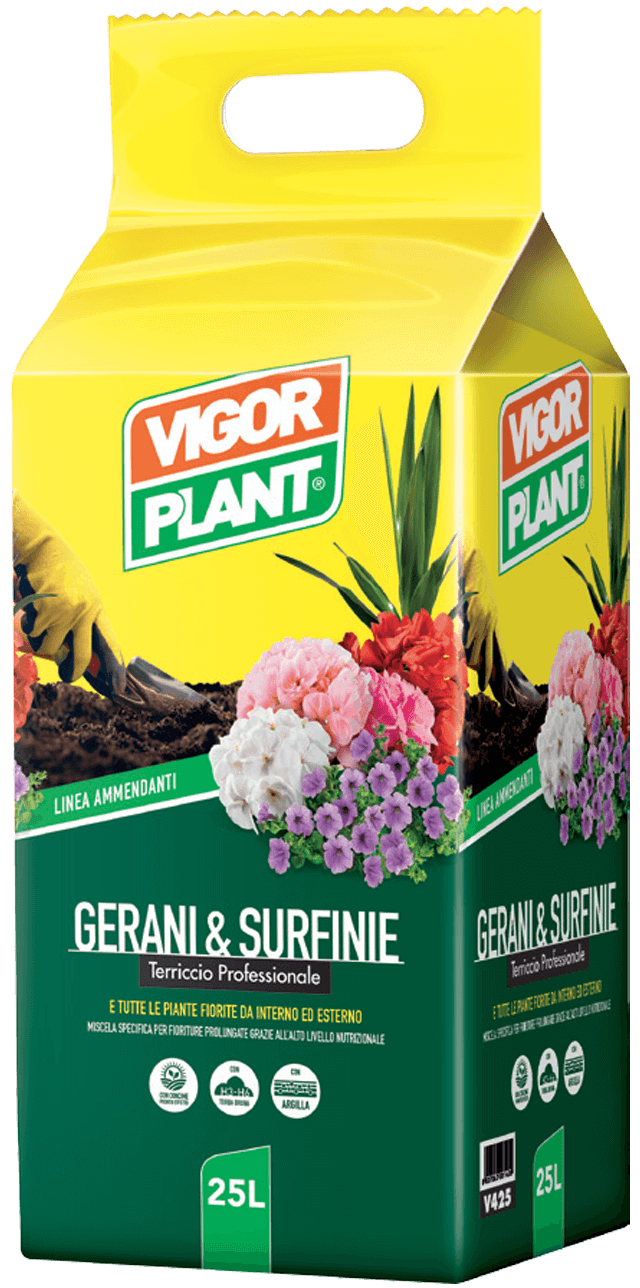 Gerani & surfinie
For all indoor and outdoor flowering plants.
The Vigorplant Gerani e Surfinie formulation consists of carefully selected peats that lend the substrate good water retention and high porosity. The addition of calcium-rich clay increases the cation exchange capacity and the buffering power of the substrate, thus maintaining the high nutrient level required by geraniums and ensuring uniform moisture for the root ball, supporting abundant, prolonged flowering. The fertilization is designed specifically to guarantee optimal recovery of the plant after transplanting. The first fertigation is recommended 2 to 3 weeks after repotting.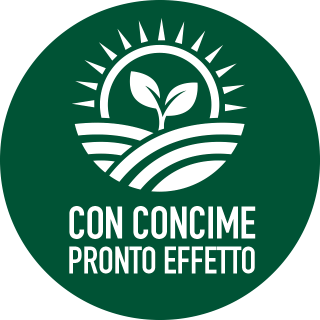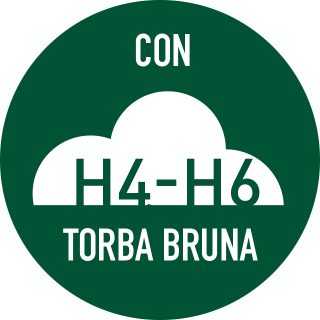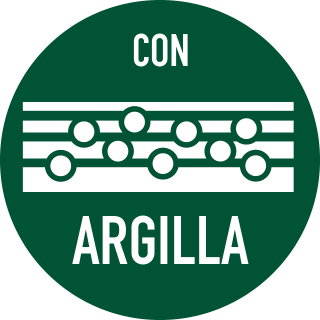 READY-EFFECT FERTILIZERS
This soil is enriched with a particular combination of ready-to-use nitrogen, phosphorus and potassium-based fertilizers, which are able to offer an indispensable boost to give vigor to the root growth phase.
BROWN PEAT
This particularly refined material guarantees full blooms: it favours the gradual release of nutrients and allows the constant development of the whole plant over time.
CLAY
Montmorillonite clay allows water and nutrients to be retained, by gradually releasing them over time.
Composition
Irish peat
Calibrated peat, 0–10 mm
Brown peat
Coir fibre
EcoFibra®
Clay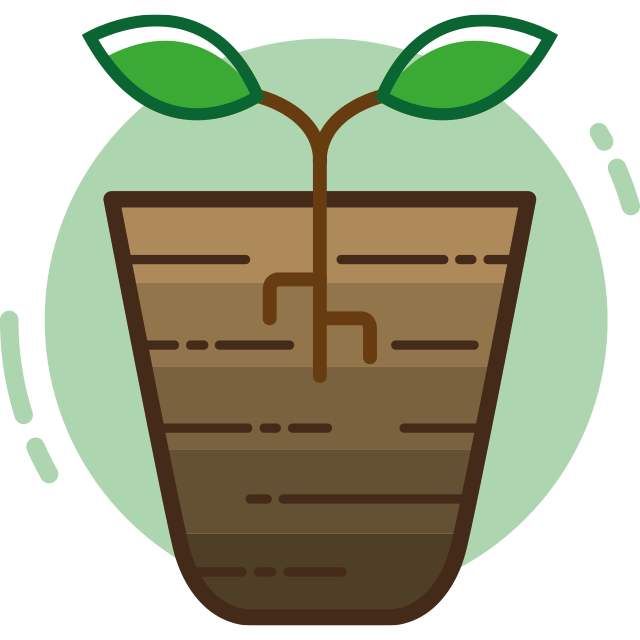 Fertilization
NPK compound mineral fertilizer + microelements
Characteristics
Packaging