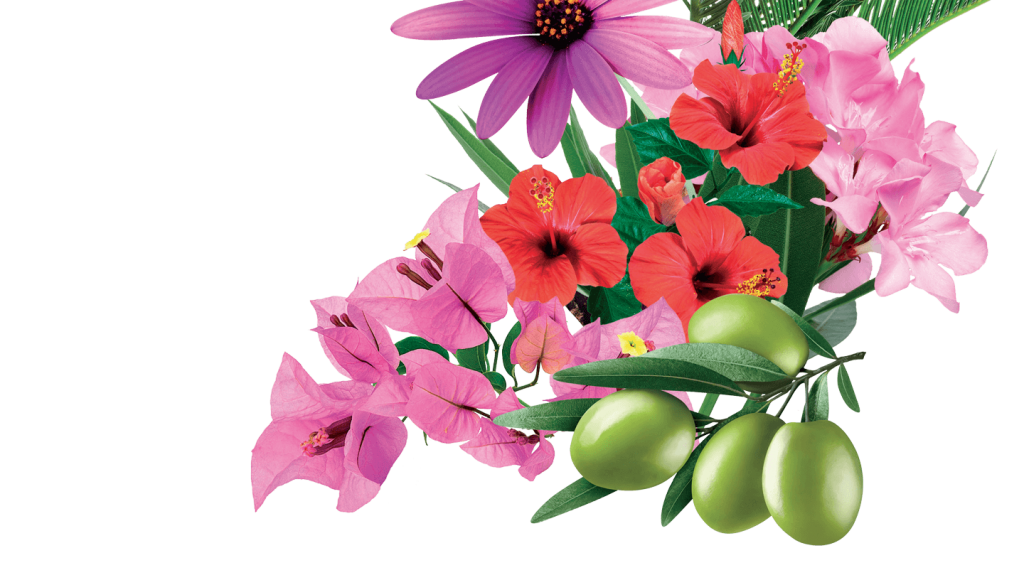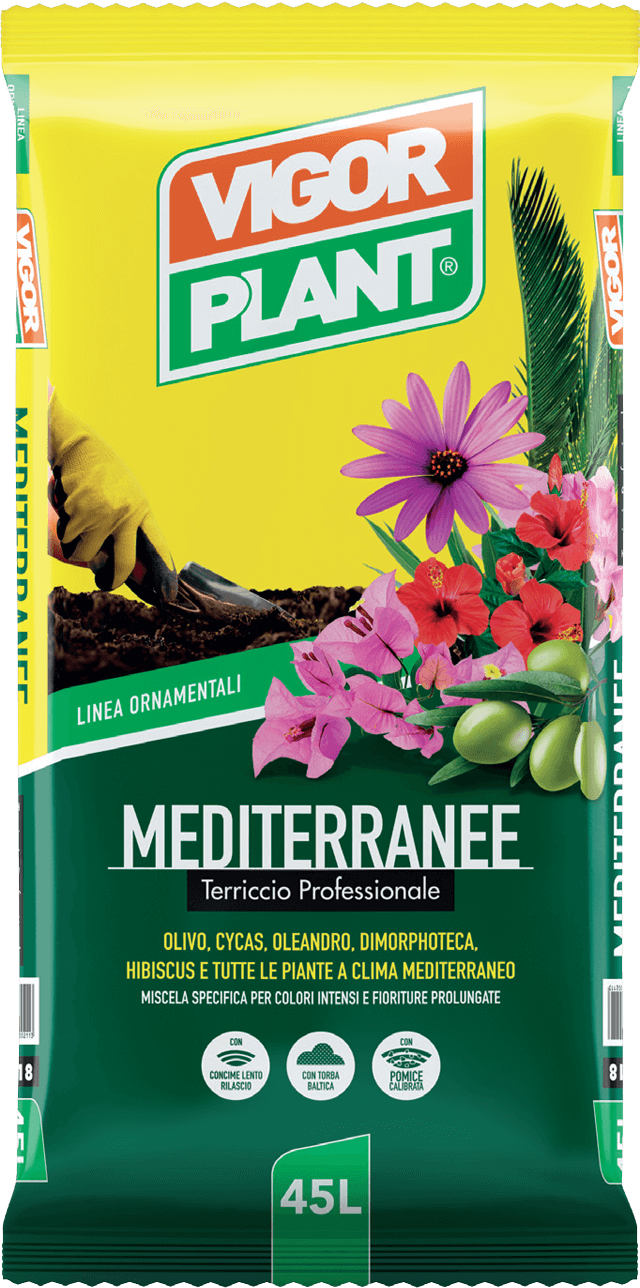 Mediterranee
Olive trees, sago palms, oleander, dimorphoteca, hibiscus, and all mediterranean plants
This potting soil for Mediterranean plants may be used for growing the above-mentioned plants in pots, planters, or in the garden. Featuring Baltic peat and enriched with slow-release nutrients, it allows for quick, robust growth of all plants, both flowers and fruit trees such as olives. The mineral content reduces the onset of nutritional deficiencies. Due to the high proportion of volcanic rock (pumice), it retains its structure and ensures vigorous development of the root system over time, remaining stable even in winter.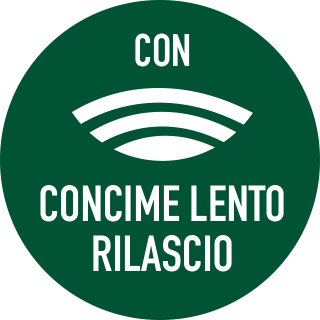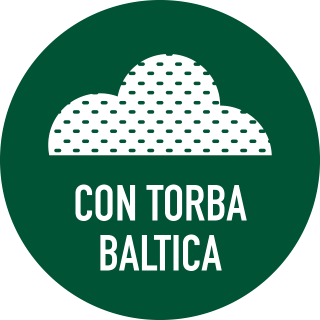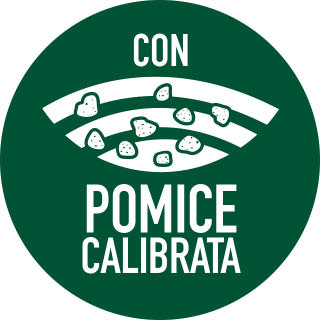 SLOW-RELEASE FERTILIZERS
This compound mineral fertilizer containing nitrogen, phosphorus and potassium, gradually transfers its nutritional elements to the cultivated plants, following their growth and production phases.
BALTIC PEAT
This refined component, among the best Baltic peats on the market, is able to give softness to the substrate, by avoiding water stagnation and gradually regulating the supply of nutrients.
CALIBRATED PUMICE
This material ensures high porosity, also favouring drainage and a uniform distribution of water, while avoiding water stagnation.
Composition
Mix of calibrated Baltic peats
Pumice, 7–12 mm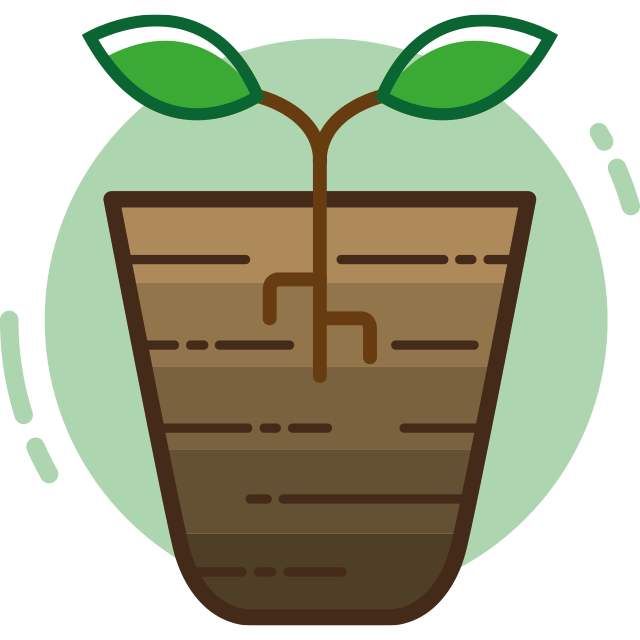 Fertilization
Mineral compound composed of NPK + microelements and organic fertilizers.
Characteristics
Packaging