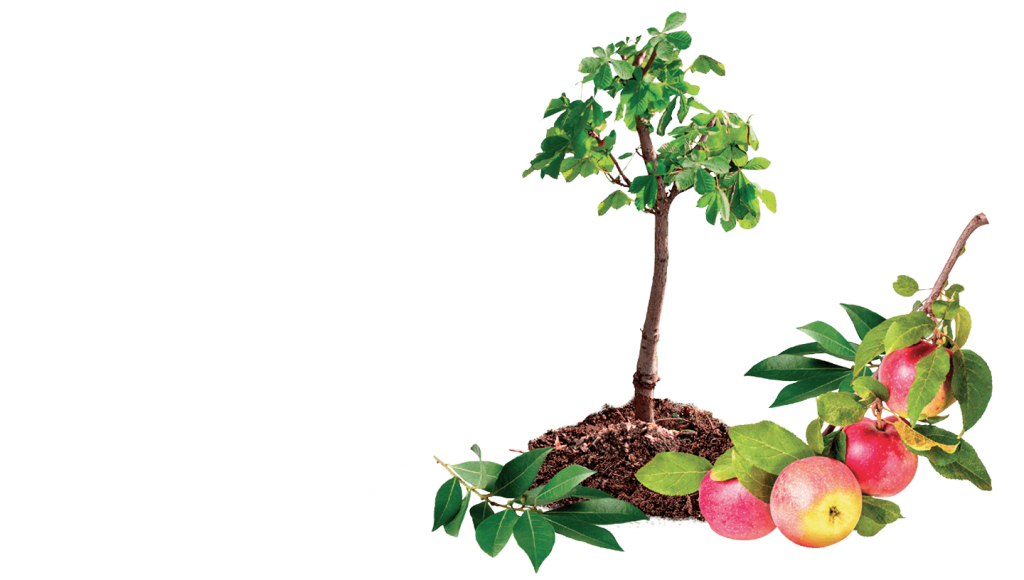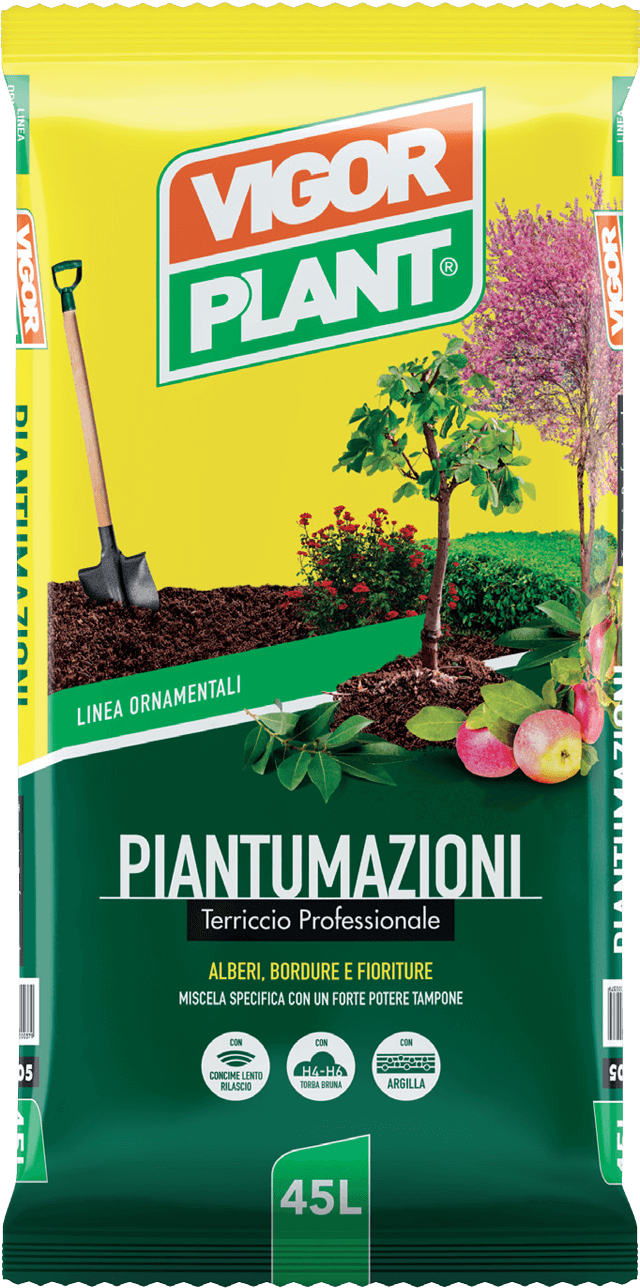 Piantumazioni
Trees, shrubs and flowers
A potting soil particularly suitable for planting evergreen or deciduous trees and shrubs, conifers and broadleaf trees, roses, hedges, and fruit trees. It is also recommended for growing the same plants in containers up to 20 cm in diameter. Vigorplant Piantumazioni is rich in clay, which therefore creates a strong buffering power and high cation exchange capacity, so it can retain fertilizers, whether applied at depth or on the surface, over a long period. Use pure for filling planting holes or mixed with natural soil if the latter is excessively sandy or contains a lot of stones.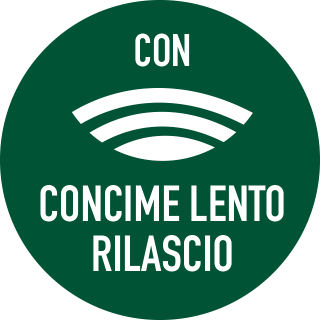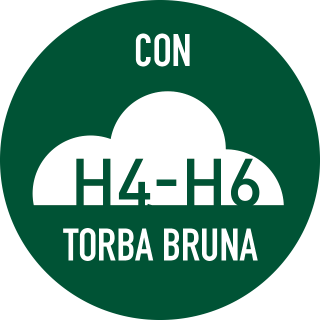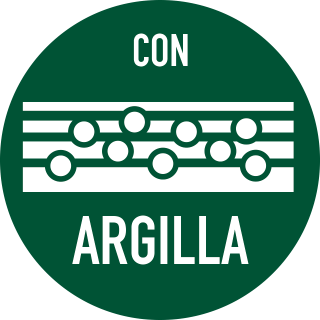 SLOW-RELEASE FERTILIZERS
This compound mineral fertilizer containing nitrogen, phosphorus and potassium, gradually transfers its nutritional elements to the cultivated plants, following their growth and production phases.
BROWN PEAT
This particularly refined material facilitates abundant blooms: it favours the gradual release of nutrients and allows the constant development of the whole plant over time.
CLAY
Montmorillonite clay allows water and nutrients to be retained, by gradually releasing them over time.
Composition
White peat, 0–10 mm
Irish peat
Brown peat
EcoFibra®
Coir fibre
Clay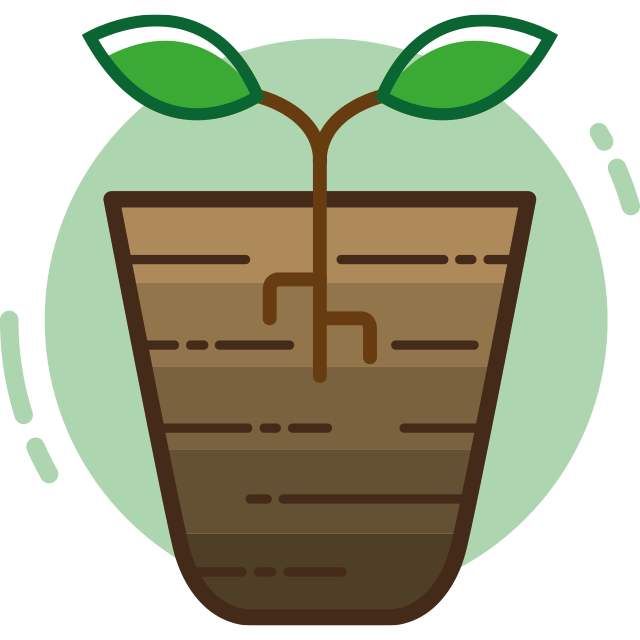 Fertilization
NPK compound mineral fertilizer + microelements
Characteristics
Packaging