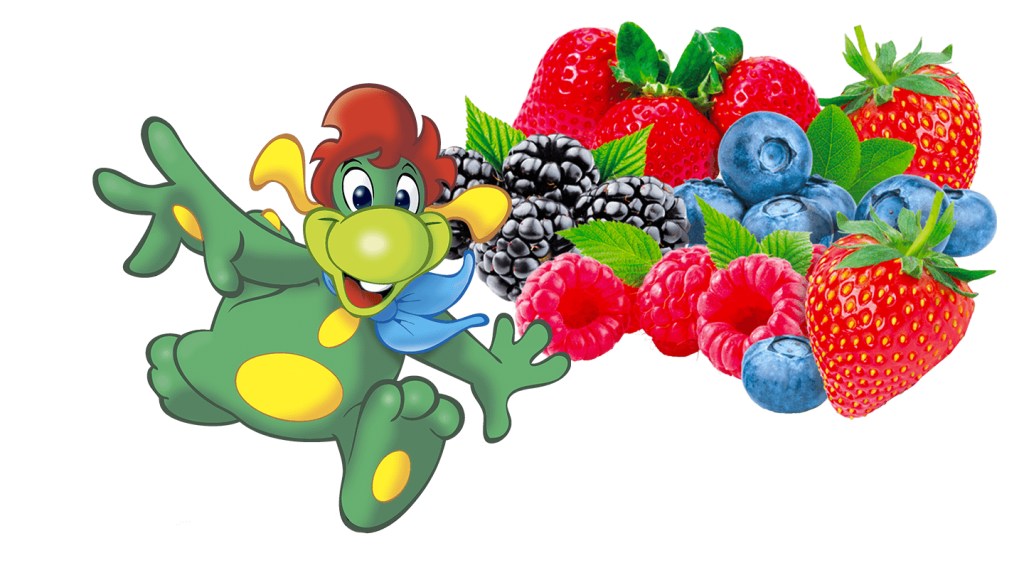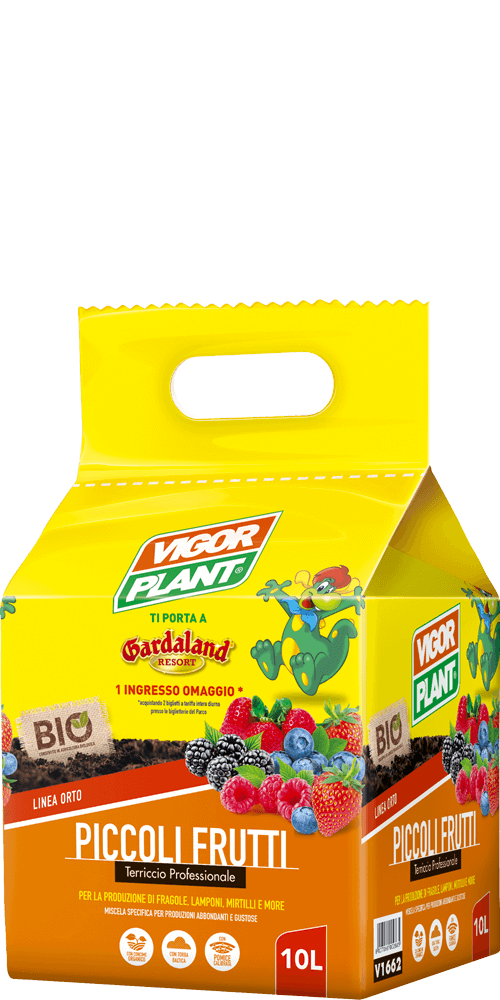 Piccoli frutti
For strawberries, raspberries, blueberries and blackberries
Allowed in organic farming, specific for the cultivation of strawberries, raspberries, blueberries, blackberries, gooseberries, currants, etc. both in a pot and in the vegetable garden. It's a particular blend composed of Baltic peats, calibrated pumice and natural fibers that gives a high porosity which guarantees the appropriate development of the roots, a vigorous growth of the aerial part for an abundant and tasty production. It can be used for cultivation in pots, balconies or directly in the garden to obtain rich and abundant productions guaranteeing an appropriate balance between nutrients and a regular water supply even in the hottest periods.

Vigorplant gets you to Gardaland
By purchasing a package of professional soil for Piccoli Frutti, cutting out the coupon on the back of the package and delivering it directly to the park ticket offices, consumers will be entitled, in exchange for the purchase of 2 full-fare day tickets, to immediately receive gift. The coupon will be usable from 1/04/2023 to 5/11/2023 on the opening days of Gardaland Park. Read here the regulation.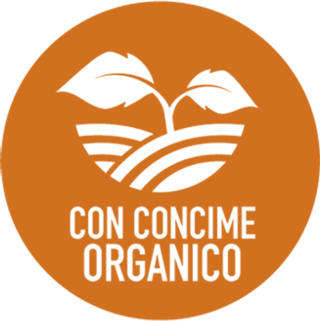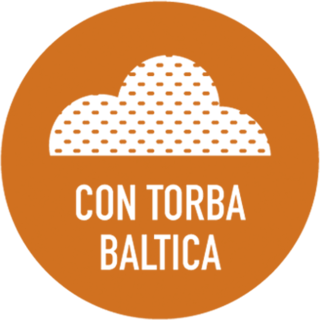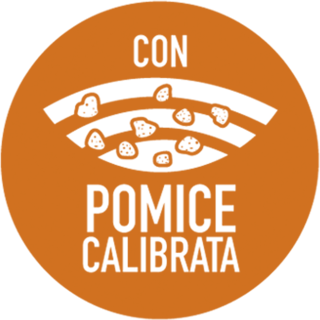 ORGANIC FERTILIZER
This particular fertilizer, allowed in organic farming, allows to improve the physical and chemical characteristics of the substrate by stimulating the metabolism of the plants and ensuring an excellent development of the root and leaf system.
BALTIC PEAT
This refined component, among the best Baltic peats on the market, is able to give softness to the substrate, by avoiding water stagnation and gradually regulating the supply of nutrients.
CALIBRATED PUMICE
This material ensures a high porosity, also favouring drainage and the uniform distribution of water, while avoiding water stagnation.
Composition
Baltic peat
Coir fibre
EcoFibra®
Pumice, 3–8
Green compost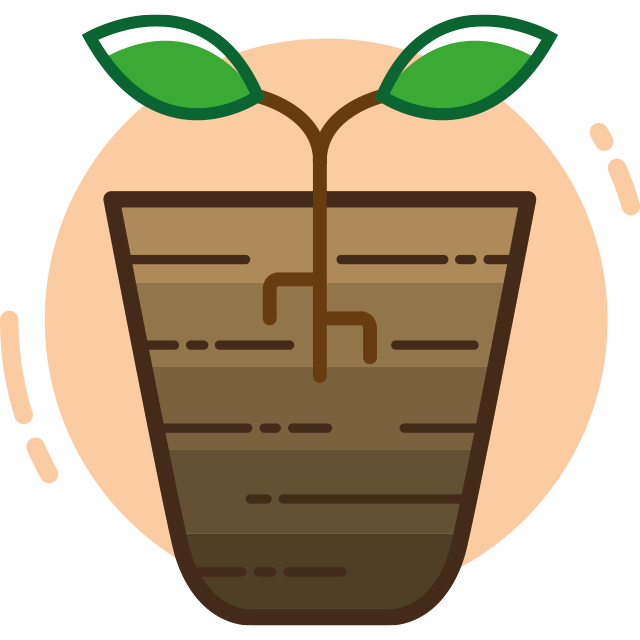 Fertilization
Organic, allowed in organic farming.
Characteristics
Packaging