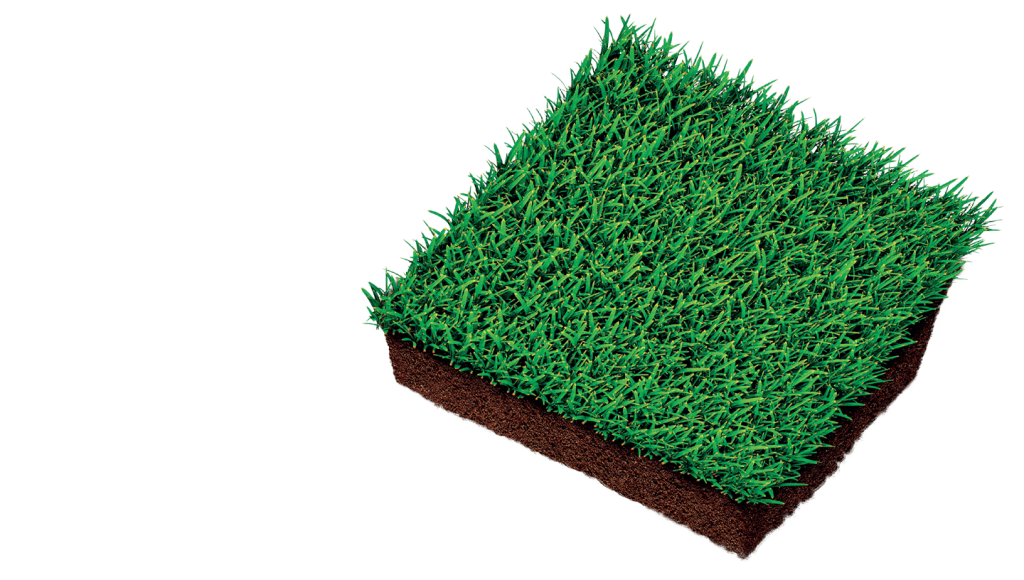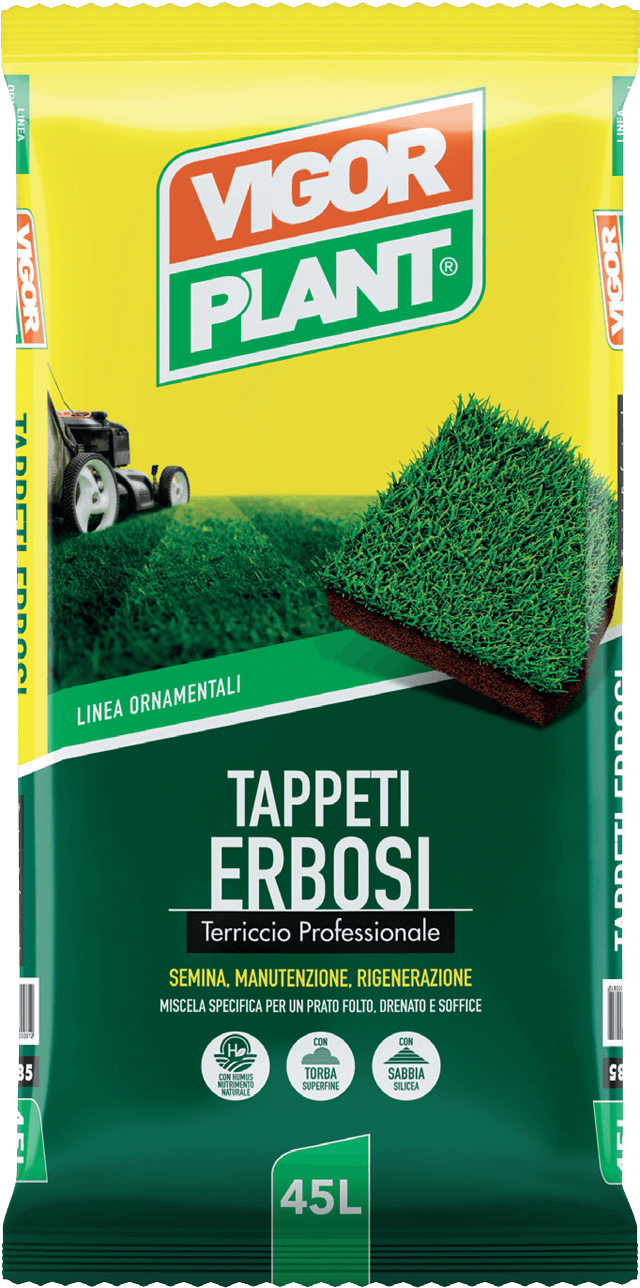 Tappeti Erbosi
Planting, maintenance, regeneration.
A potting soil based on Irish peat and graded silica sand. This potting soil was developed both to create a layer for planting and as an improver for the original soil. It is also ideal for installing turf. Sand and medium humified peat make the soil softer and better draining. Humus, provided by the peat and moist organic matter, helps to stabilize the soil structure and releases nitrogen and other organic compounds for better nutrition of the grass. The grain size of this professional potting soil for lawns means it can be used for planting and refreshing ornamental lawns.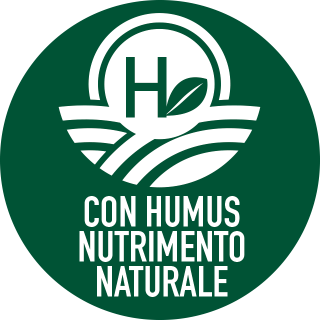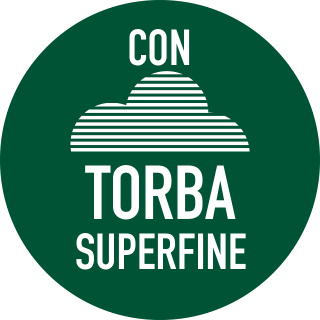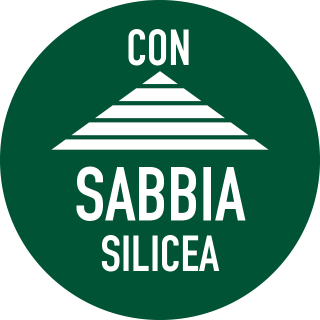 HUMUS: A NATURAL NUTRIMENT
The 100% vegetable humus, rich in nutritive elements that are useful for plants, promotes a vigorous growth and an abundant development of the root system.
SUPERFINE PEAT
Vigorplant has appropriately selected this refined material because it makes the soil more draining and softer while increasing water retention and bringing organic substance.
SILICA SAND
For lawns, it is necessary to use a specific grain size of silica sand to favour an optimal growth of the lawn. This component avoids the formation of an impermeable layer by optimizing the drainage of excess water – both meteoric and irrigated.
Composition
Irish peat
White peat, 0–10 mm
Green compost
Silica sand, 0–3 mm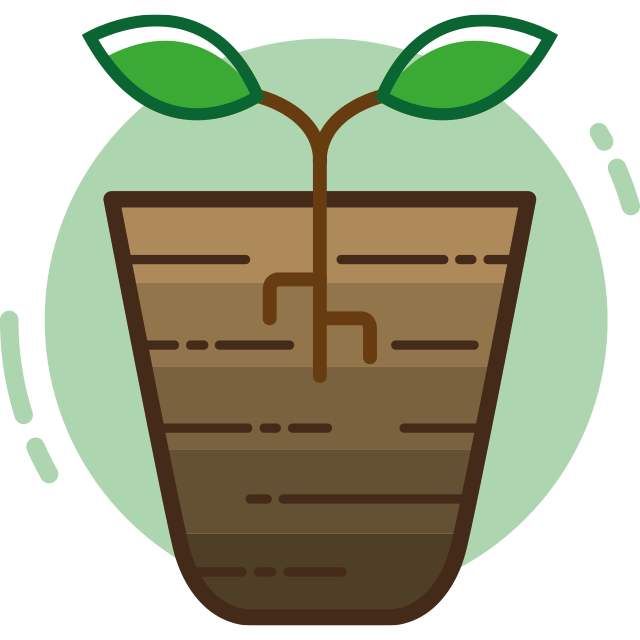 Fertilization
NPK compound mineral fertilizer + microelements
Characteristics
Packaging